Accreditations & Affiliations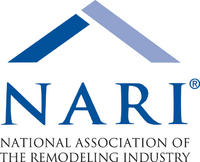 Customer Review
By Manfred B.
Rockville, MD

"When we had the roof installed the process was straight forward with Steve Zimmerman giving us the available options. At our age..."

By Hugh T.
Takoma Park, MD

By Steven C.
Takoma Park, MD

"Great reviews, thorough evaluation and planning and good advice in preparation of estimate."

By Claire B.
Takoma Park, MD

"We had a recommendation from another roofing company during the aftermath of a huge wind storm. Mr. Zimmerman was so helpful and..."

By Gerald W.
20010, DC

"On behalf of the home owner, I met with the Maggio roofers, Frank and Papi, when they first arrived on the work site, and..."

By Andrea K.
Washington, DC

"Very happy with all company interactions. Roofers did an excellent job explained any problems they found such as rotted plywood..."
About Maggio Roofing
In business since 1989, Maggio Roofing offers high-quality residential and commercial roofing services and is insured and licensed in Maryland, Virginia, and Washington D.C. Though we have deep experience in a wide range of services, we specialize in the installation of flat roofs on homes and businesses. We also operate our own sheet metal shop, producing our own custom metal roofing to fit our customers' specific needs. Also, over the past four years, we have expanded into the solar roofing market, attaining certification from Roof Integrated Solar Energy (RISE). A positive, rewarding customer experience is the driving factor behind all of our services here at Maggio Roofing. We want you feel safer, more comfortable, and more proud to live under your roof. If you're looking for exceptional service from a company that truly cares, you've come to the right place!
About the Owner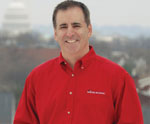 Scott Siegal
Scott Siegal has owned and operated Maggio Roofing for over 20 years. Over this time he has successfully implemented systems and processes to catapult his roofing business to new levels of success, and Scott is dedicated to teaching these methods to other contractors. Scott served as President of the Washington Area Roofing Contractors Association in 2000 and was a board member for six years. He was a member of the Steering Committee for the Certified Contractors Network from 2000-2009. Currently, he is the president of this network, having acquired it to help contractors improve their businesses and their lives.
Holding certifications from almost every major roofing manufacturer, Scott has a wealth of experience and knowledge that he shares with other contractors around the country. Scott is a frequent speaker and presenter at many roofing manufacturer seminars and conventions, sponsored by CertainTeed, GAF, NRCA and numerous distributors and local trade associations. He trains contractors from around the country in different topics related to the industry during these seminars. Scott also delivers his message through other media. He is the publisher of the best-selling "TimeOut" roofing contractor training recordings and is a featured writer for numerous trade magazines including HanleyWood's Replacement Contractor. Scott looks forward to future opportunities to watch his company and his industry grow.
Our Warranties
Here at Maggio Roofing, we want you to feel secure in your decisions for years to come by giving you extended support through our warranty programs. We offer the Manufacturer's Lifetime Warranty on all new roof systems installed for all of our customers. For certain projects, we are able to provide even more. We have an Exclusive Labor and Product Lifetime Warranty on selected roof systems for residential properties. Our maintenance program is included in this warranty, which means Maggio will inspect the roof twice a year. If you have any questions about our warranties feel free to ask!
Our Affiliations
Maggio Roofing maintains a number of partnerships in order to provide the very best for our customers. We have been named a CertainTeed Select Shingle Master as well as a GAF Certified Master Elite. We are an EcoStar Gold contractor, an EPA Lead-Safe Certified contractor, and a FiberTite Gold Level Installer. And we became a Rise Certified Solar Installer to expand into solar roofing and the energy-efficient market. We always seek out better ways to serve our customers, and the relationships we build with these organizations and manufacturers help us attain this goal!